Last Updated on July 12, 2023
Cash on delivery (COD) is a payment method in which the customer pays for the product after it is delivered. Many retailers use this method. Online shopping and e-commerce are examples of this, where you receive a product right at your doorstep and pay after receiving the consignment.

This has brought a boom in the courier industry as a lot of people use this mode of payment. We will discuss what COD is and how it works in this post.
How Cash on Delivery (COD) works?
Payments by COD are a popular and fast-growing alternative to credit cards. Cash on delivery can be a helpful marketing tool. Couriers pick up orders from sellers and deliver them to customers. Hence making it easier and immediate purchase for Customers. COD saves time and is ideally suitable for customers who are always on the move.
How does this affect you as a seller?
As sellers, we are always looking to distinguish ourselves from our competitors. Whenever possible, you are eager to make some positive changes that set you apart from other people. Your goal is to impress your customers, so they stay loyal to you.
COD increases the customer's trust. Customers know that if they are paying through this mode of payment, then the merchant must be reputable.
Indeed, if you don't follow this payment method, you're missing an ample opportunity.
Why is COD famous in UAE, India, Pakistan, Philippines & USA?
More than 60% of online payments are done through Cash on delivery in United Arab Emirates.
Cash on Delivery: What are the pros and cons?
Pros
There are no Third Monetary Parties involved
You do not have to send the packages yourself
All you have to do is add your customer's details to the information, and it will be delivered to them.
You get paid every week
You don't need to hire a rider on your own
Cons
Courier company deduction.
Keeping track of the orders sent by the merchant to the courier for delivery is an added hassle.
Coordinating with courier companies is a very tiresome job.
People sometimes contact merchants directly to find out their delivery status. As a result, you are stuck between the customer and the courier company.
If you commit to a client, but the courier company ditches you. It doesn't pick up the shipment; this delays the delivery.
It will take you time and cost you money if you assign this task to another resource to keep track of all the transactions and invoices by the courier.
How can Cash on Delivery help your business grow?
Change is the only constant in life. We are witnessing discoveries every day with the rapid development and advancement of technology. If you want to survive, you will have to use the latest technology. Here are a few other benefits of COD.
Increase customer loyalty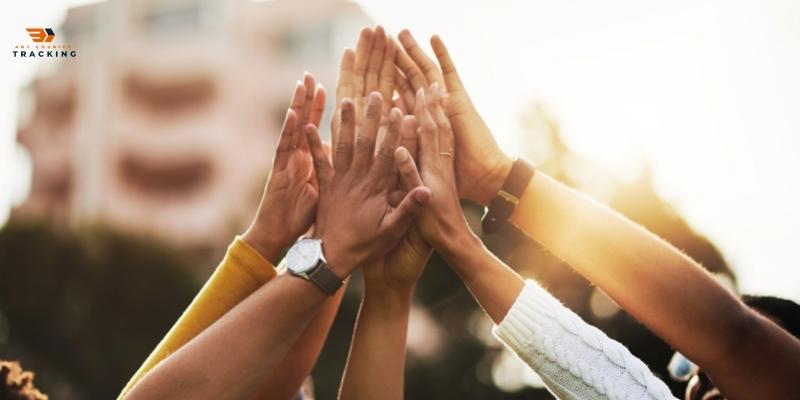 In the era of online shopping, customers have become increasingly accustomed to paying cash on delivery (COD). Customers feel safe and secure when they make payments via COD. Once the product is received and paid for, they feel more comfortable. Furthermore, tracking shipments is also very easy. You should choose the COD system if you wish to ensure that your customers are loyal to your business.
Reaching more customers
Online marketing tools have helped the Internet become a vast marketplace. Today, people can access everything instantly, which means you need to have your products available. You will lose your customer base quickly if your product isn't available anywhere. COD systems are therefore essential to all modern businesses. You can have your products delivered anywhere and at any time. Having a broader reach to your customers will help retain them.
Expenses are reduced – no physical address is required.
Online shopping has grown significantly due to the COD system, which eliminates the problem of having a physical address. Paying online is more accessible and safer since you don't have to worry about the safety of your customers and yourself. Furthermore, the COD system eliminates the burden of carrying heavy cash boxes. You can save on costs like rent, bills, and security by not having a physical address.
Enhance order completion rates
The Internet has made it possible for customers to access anything online. Therefore, there are now many online stores that do not require a physical presence. Customers can now shop anywhere and at any time. For instance, they can order while watching TV. Moreover, they do not have to carry around a bulky cash box and thus can save a lot of time. They are more likely to complete orders on time. Therefore, you should take advantage of COD for your business to prosper.
Market for free
A brochure can be a very effective advertising tool for any business. Brochures are small inserts placed in a customer's purchase package. Usually, they are inserted along with the receipt. Brochures are typically designed to promote the products and services of a company and provide further information about it. Some brochures contain a discount code that a customer can redeem online or by phone.
Why is Cash on Delivery so vital for businesses?
Due to the rise of online shopping, many people turn to cash on delivery (COD) payment methods for convenience, safety, and lower prices. Customers without credit cards or those without access to them in certain situations (such as having issues with banks ) may appreciate this convenient method of paying online. However some courier companies like Intelcom, PostNet & United delivery service still use multiple methods of payments for their customer convenience.
IBEF predicts that the Indian e-commerce market will reach US $ 99 billion by 2024, growing at 27%.
According to the Global Connected Commerce Survey reported by Business Insider, 83% of Indian customers prefer Cash on Delivery over other payment methods when shopping online.
So guys, don't miss it!
Final thoughts
Many customers would prefer cash on delivery options, but we still need to provide other payment methods. Suppose a customer chooses to pay via credit card. As a result, we should also accept other forms of payment so that the checkout process is convenient for both the customer and the store.
Moreover, we should offer more than one method of accepting payments. Some people may not want to use credit cards or provide their bank details online. To attract new customers and keep existing ones, we must improve our payment systems and make them more accessible and convenient for our customers!